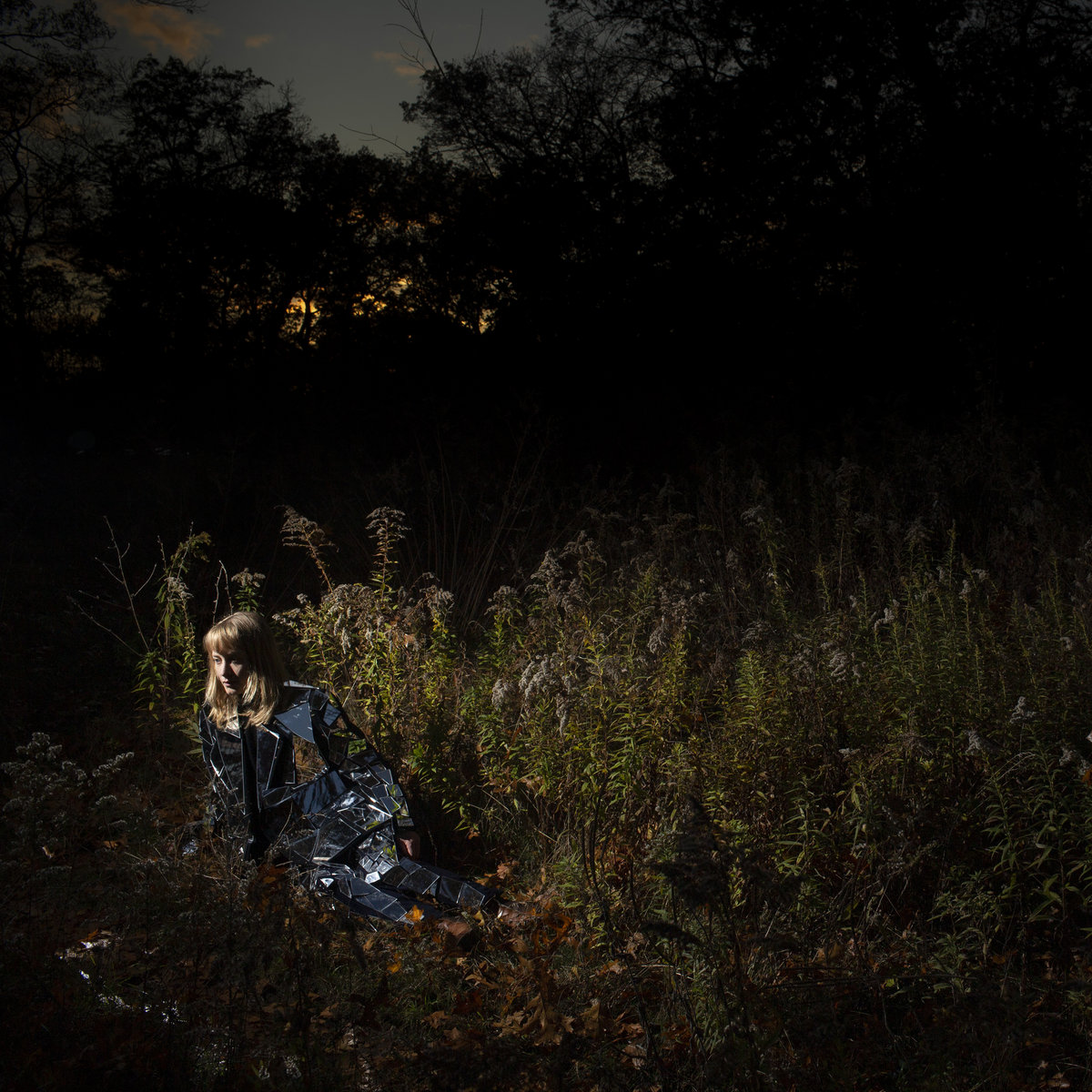 It's my turn for Album of the Month and as usual, I've not found my selection an easy choice. I've selected Ignorance by The Weather Station, the 5th full length album from 36 year old, Canadian Tamara Linderman. I wasn't aware of her music before the single 'Robber' was released late in 2020. Her early albums fit neatly into the 'singer / songwriter' folk genre but with each successive release her sound develops in complexity and the band becomes bigger along with the sound. A journey that delivers 'Ignorance', which is hard to define by genre but it seems that many still refer to her as a folk artist. This feels like an old label that doesn't fit this album. But on the other hand, does it really matter?
My hesitation in choosing this album was 100% down to the hype. Last month we discussed Arlo Park's 'Collapsed in Sunbeams' a new, young artist from the UK managing the burden of expectation of being called 'the voice of a generation'. The hype around 'Ignorance' is of a different kind; to come so early in 2021 but to be touted as a contender for 'album of the year'. It's a simple, undeniable fact that this changes your listening experience … at least it does for me. I vividly remember my first experience of this album. I had heard Robber, loved it and then saw an early review massively praising the album. I got on it straight away, and loved it. It was a 9/10 for me. I told the crew this was to be my Album of the Month. Can you tell there is a 'but' coming? But then, despite its luxuriant scope, scale and shockingly beautiful soundscape, I failed to connect to it emotionally. Which is odd as it ticks SO many of my boxes. The lyrical context and content being one of them. But it still failed to truly dent me emotionally. I found it a little cold and I stopped listening to it as a result.
So why have I chosen it? I've chosen it as I've gone on such a roller coaster with this album that I thought it would be an interesting choice for discussion with my friends who I know will have an opinion. I have connected more with this album over time. I think it demands close attention, it does sound best in headphones (I know, I know everything does) but I'd argue this is a different album in headphones. It's so 'pleasant' on a surface level that it can be a perfect background music for life but I think due to the fragility or Tamara's vocals and lyrics, a different level of appreciation can be achieved through a focused, concentrated listen.
So, on to the music? This a 40 minute, 10 track album. Hallelujah! Thank you Tamara. It is SO dense (I mean this in the 'good way') that overstepping the 10 track mark might have been problematic. There are a couple of 5 minute tracks but generally we're in the 3-4 minute track mark … so this must be pop music right? I think the answer to that is 'yes' you could go 'art pop' if you wanted people to snigger behind your back but I am going with 'pop music' and I'm ok with that. 'Side A' (by which i mean tracks 1-6) is upbeat and rhythmically driven giving way to a more melancholic 'Side B'. Regardless of the tone of the tracks there are tons of melodic, rhythmic and lyrical hooks. Let's get into a few of them.
'Robber' … wow. What a way to open an album. There's an albums worth of motifs, trills, frills, strings, woodwind and spiky yet intriguing ideas in one track (and of course we all know I love a big organ). It's a surprisingly anxious, urgent and threatening track to start an album with and I think you could argue that it could have closed the album? It constantly threatens to veer off into jazz noise but never quite carries through on the threat.
The album then opens up into 9 more tracks that, while they rarely play with the oddness and complexity of 'Robber', there's a hell of a lot going on. How many influences can you hear in this album? Are they deliberate? Stevie Nicks, Kate Bush, Springsteen (Atlantic / Tried to Tell You) and a host of other 80's radio rock smeared with synths (I can genuinely hear shades of Dire Straits!) but then also the strings and hints of 80's 'sophisti-pop' chucked in for good measure. David will love the disco-tinged-drive of 'Parking Lot' and I think we'll all appreciate the magical backing vocals on 'Loss'.
There is loads to love about this album; pop hooks with scope, scale, ambition and complexity. An artist playing with a wide sound palette and clearing enjoying the process and the results. I am still yet to fully connect with it emotionally but I can feel that this building slowly over time.
Some questions that I think might be interesting to discuss;
What is hell is this (and as always, does that even matter)?
How do hyperbolic critical reviews impact your experience of an album?
What influences do you hear in it?
What do you think might be preventing my emotional connection (reading a wide range of reviews – I am not the only one)